South Australia offers something for every traveler, whether you're a food and wine connoisseur, art aficionado, beach-lover, or nature enthusiast.
The following suggested road trips can be done individually if you are short on time, or for those with a longer holiday to spare, you can combine them to create an epic self-drive holiday.
Because of the wonderful variety of destinations, spread out across this massive Australian state, the best way to embark on your adventure is by arranging a motorhome hire from Adelaide.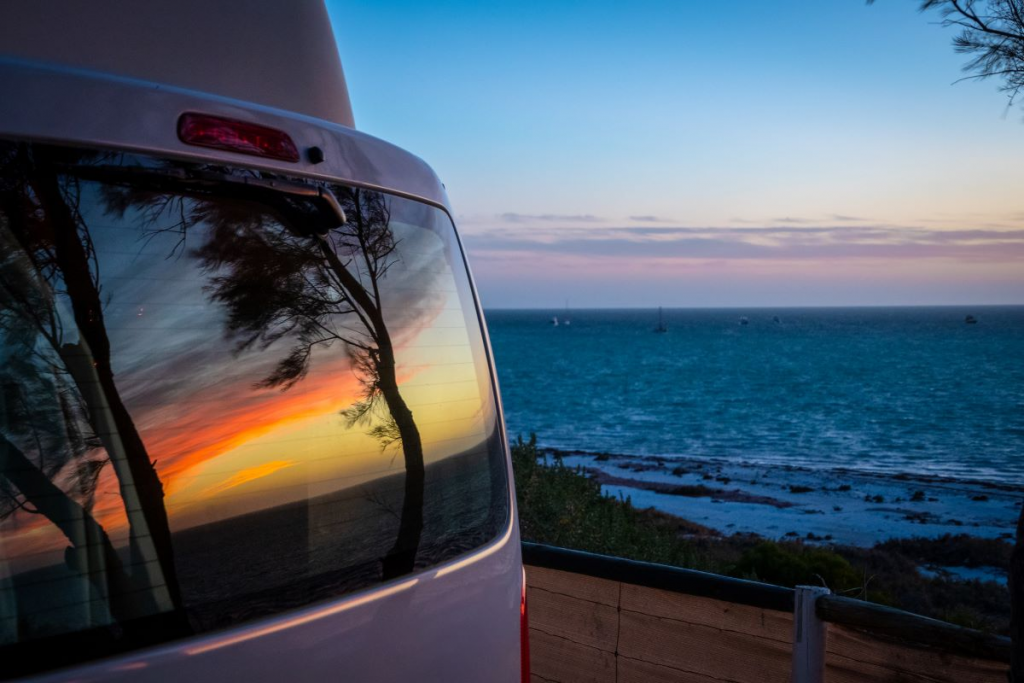 This convenient method of travel will allow you to unpack only once and stop and start at your leisure, as you discover hidden treasures across the South Australian expanse.
Barossa Valley 60km
Just a short drive north of Adelaide city, the Barossa Valley is the hub of South Australia's wine country. Established over one hundred and fifty years ago, this region creates some of the world's best shiraz, and produces over twenty percent of Australia's wine.
Of the more than one hundred and fifty vineyards found in the Barossa Valley, more than eighty of them are cellar door wineries. You can either call in to one or two of these independently, or book a wine tour and enjoy a variety.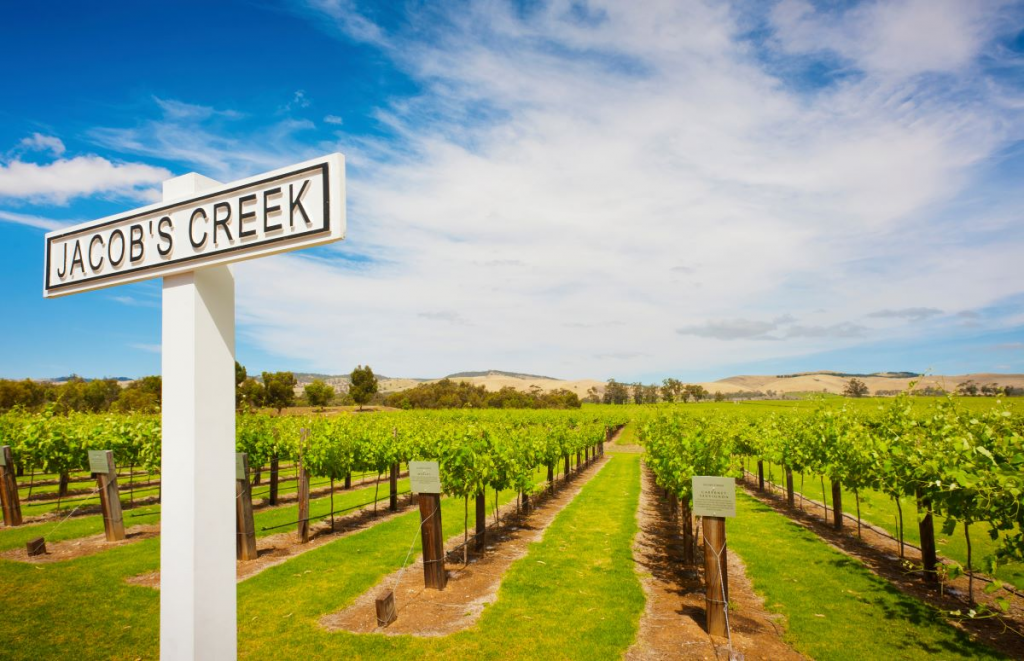 The many picturesque towns of Barossa are also known for their art and culture, with an assortment of art galleries and museums to discover.
The Jam Factory at Seppeltsfield has a collection of glass, metal, wood and ceramic art, which can be viewed in their free gallery. They also have a shop on site for purchases, and offer tours of their design studios.
Stroll through the jewellery shops and homewares on the way to a trendy cafe on Angaston's main street or try some of the artisan food and fresh produce at the Barossa Farmers Markets, open every Sunday morning.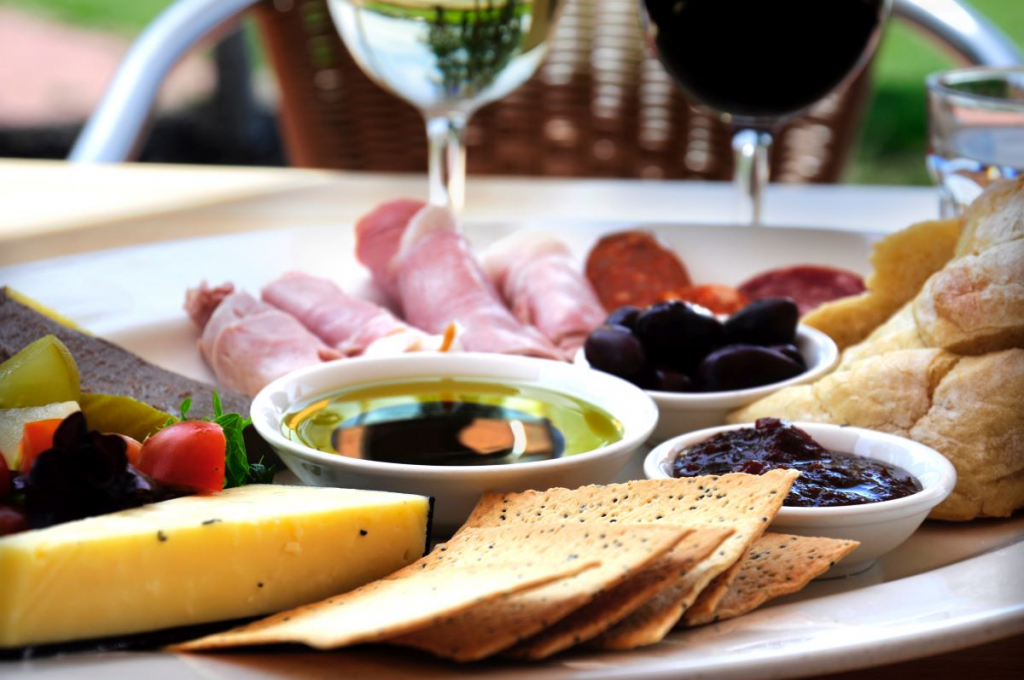 Learn about Barossa's history and its German influence at the Barossa Museum, which inhabits a post office building established in 1865.
Other Attractions:
Whispering Wall
Pioneer Park
Mengler's Hill Lookout Sculpture Park
St George's Anglican Church
Dead Mans Pass Reserve
Lyndoch Lavendar Farm
Angaston Heritage Walk
Victor Harbor 80km
This coastal town, just over an hour south of Adelaide, is one of the most popular seaside resort locations in South Australia, dating back from the nineteenth century. The spectacular views of the coastline, along with local activities and surrounding natural attractions, makes for a wonderful road trip destination.
The number one must-do tourist activity, is a day trip to neighboring Granite Island. There is a causeway linking the island to the mainland, and it is a comfortable ten-minute stroll to walk across.
The scenery is beautiful, with large granite boulders adorning the island at every turn, and stunning panoramas of the Southern Ocean. If you happen to be traveling between June and October, you may spot migrating Southern Right Whales swimming off the Harbors shore.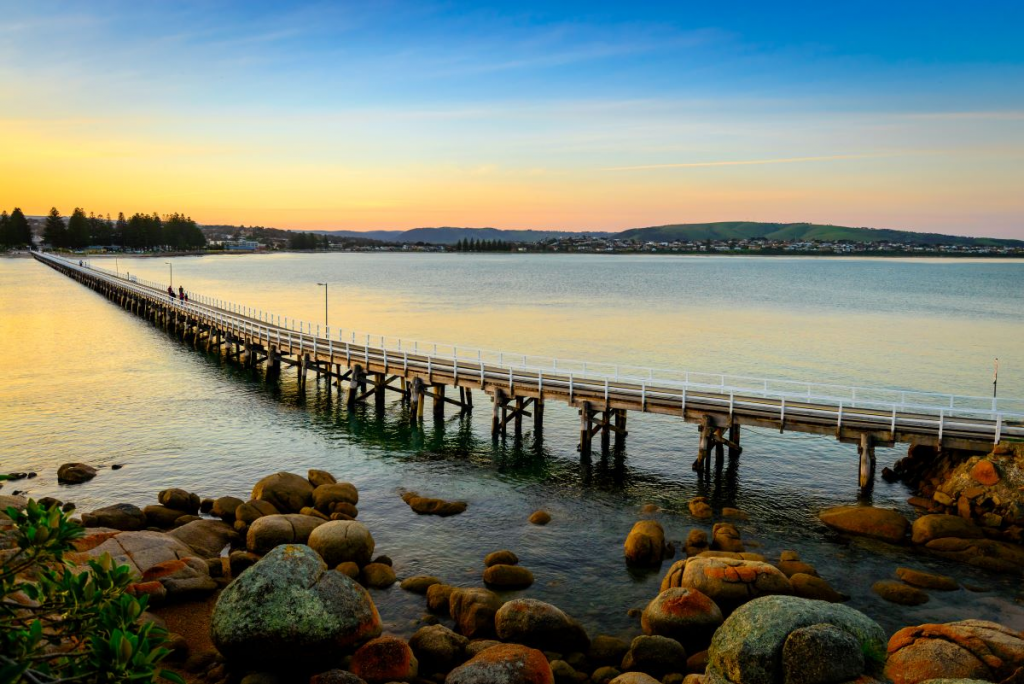 The South Australia Whale Centre is also located in Victor Harbor and provides insight into the history of the whaling industry, and whales in Australia. There are many interesting and interactive exhibits, and their dedication to educating about wildlife conservation is admirable.
Pick up a brochure from the visitor center and go on a self-guided tour of The Victor Harbor Discovery Trail. The walk begins at the memorial gardens and takes you via historic buildings, many of which have sign boards and information outside to provide further understanding of the bygone era.
Other Attractions:
Tourist Drive 56
Encounter Coast Discovery Centre
Parsons Beach
Kaiki Walk
Hindmarsh Falls
Nangawooka Flora Reserve
Victor Harbor Farmers Market
Victor Harbor Mainstreet Precinct
Flinders Ranges 430km
The Flinders Ranges covers a large area of South Australian mountain ranges, which begins around 200km out of Adelaide, but it is a further 230km to reach the Ikara-Flinders Ranges National Park.
The area is rich in Aboriginal history, displays dramatic landscapes, and provides habitat to an abundance of native flora and fauna.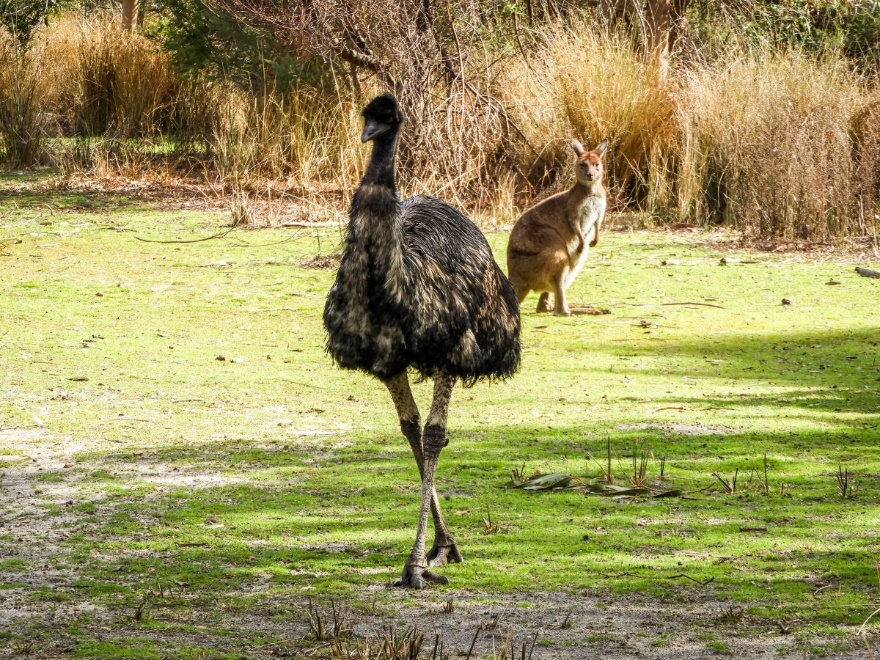 Wilpena Pound, (whose Indigenous name is Ikara "meeting place"), is the most well-known of the areas' attractions. This natural arena spans 17kms long and 8kms wide, making it eight times the size of Uluru, and arguably just as beautiful and culturally important.
The site famously inspired the works of Hans Heyson's landscape paintings, but art in the Ikara-Flinders Ranges National Park began eons earlier.

Arkaroo Rock is the home to ancient Aboriginal rock carvings, and is accessible via an easy walk from the nearby carpark. The Indigenous artwork, which depicts Dreaming stories of creation, is etched into large wave shaped sandstones.
The Kanyaka Ruins were once a sheep station, and are worth a visit when you are exploring the Flinders Ranges region. The ruins consist of a huge woolshed and the properties homestead, which housed the owner's family and workers, and is free to wonder through at your own pace. There is a cemetery nearby that tells a sad story, and gives you a glimpse into the hard life of a homesteader in the mid 1800's.
Other Attractions:
Brachina Gorge Geological Trail
Pichi Richi Railway
Vulkathunha-Gammon Ranges National Park
Bunyeroo Gorge
Giant Red Gum Tree
Warren Gorge
Jeff Morgan Gallery
Sacred Canyon
Windjana Gorge National Park
Flinders Ranges Visitor Information Centre and PRR Railway Museum
Yourambulla Caves Historic Reserve
Mount Gambier 435km
Mount Gambier is located in the southeast of South Australia, and is most famously known for its natural wonder, the luminous Blue Lake. The lake sits inside the crater left behind from a long extinct volcano, and between the summer months, November to March, the water turns an intense shade of sapphire.
The natural phenomenon of the Blue Lake is not the region's only environmental attraction, the Umpherston Sinkhole, which is now a spectacular sunken garden, was originally a limestone cave. The landmark is open 24 hours, and in the evening, resident possums are actively looking for food; happy and willing to accept fresh fruit from friendly human visitors.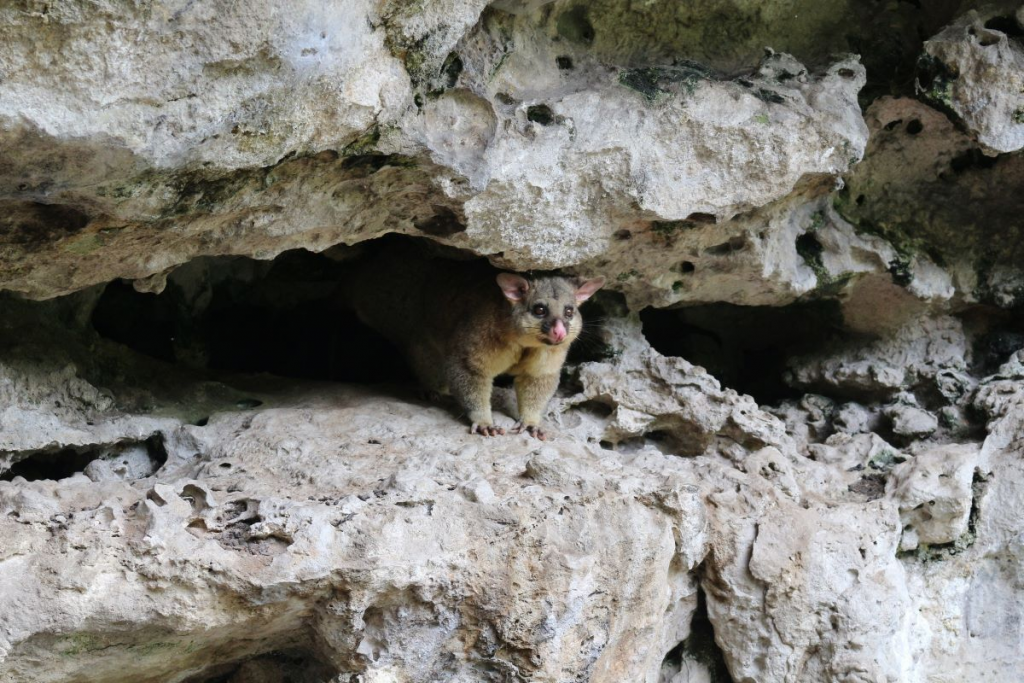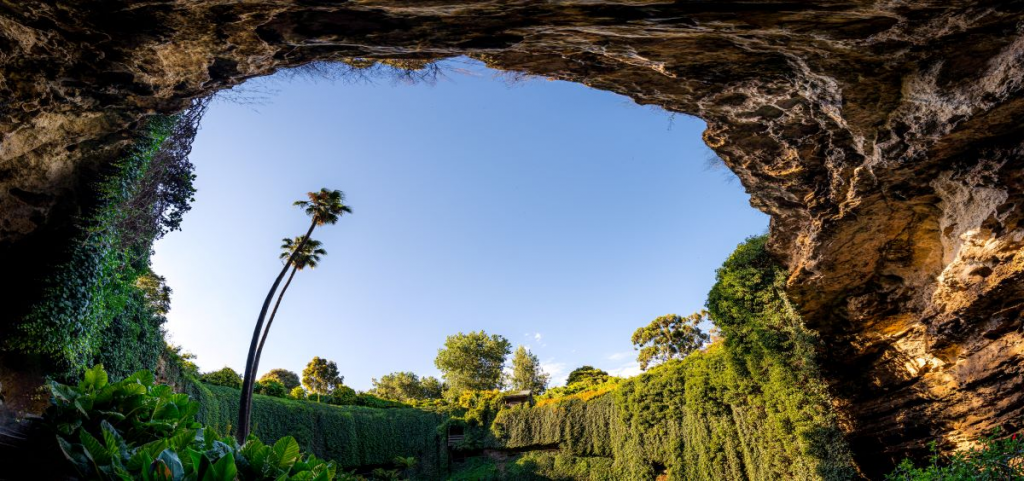 For a birds-eye view of the Mount Gambier region, climb up the Centenary Tower 190 metres above sea level. There is just a small admission fee to enter, and in the evening the tower illuminates with multicolored lights.
Other Attractions:
The Valley Lake
Cave Gardens
Mount Schank
Engelbrecht Cave
Mount Gambier Visitor Centre
Mount Gambier Rsl War Museum
Piccaninnie Ponds Conservation Park
Riddoch Arts and Cultural Centre
Mount Gambier Railway Lands
With such a huge variety of attractions across the state of South Australia, deciding on your campervan self-drive itinerary can be a little bit tricky.